08/11/2021
Ilhan Omar has a history of anti-Semitic remarks and hatred for the State of Israel that lands her in hot water every so often. The Congresswoman from Minnesota and socialist "Squad" member has made no secret of her anti-Semitism and remains unapologetic for the many racist remarks she has made over the years. Here are five examples of Ilhan Omar's anti-Semitism over the years.
1. All About the Benjamins
In February of 2019, Omar tweeted out a reference to a hip hop song saying "It's all about the Benjamins baby." The reference was a response to journalist Glenn Greenwald suggesting something nefarious about American politicians showing support for Israel. Her implication was that Israel was buying influence and support from American politicians, feeding into an old stereotype of paranoia and suspicion toward Jewish people.
2. She Compared BDS to Boycotting Nazi Germany and the Soviet Union
In 2019 Omar submitted a resolution to the House of Representatives comparing boycotts of Israel to boycotts of Nazi Germany and Soviet Russia. The irony of comparing the Jewish State to Nazi Germany seemed to have been lost on her, but these sorts of insane comparisons and false moral equivocations are part of her MO.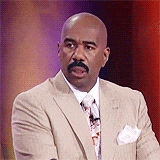 3. Hypnotizing the World
In 2012, Omar Tweeted "Israel has hypnotized the world, may Allah awaken the people and help them see the evil doings of Israel." Again, she drew on anti-Semitic stereotypes about a Jewish conspiracy trying to deceive the world. This Tweet was written before she was a Congresswoman, and shows a long history of unrepentant use of anti-Jewish tropes.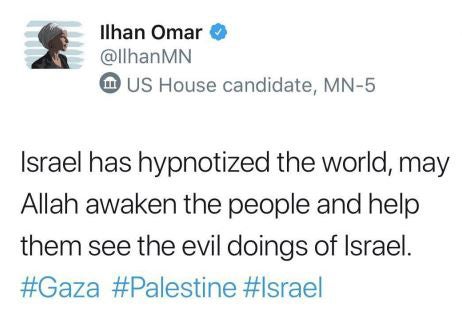 4. Advocates for BDS
Boycott, Divest, Sanction, or BDS, is a movement led by pro-Palestinian terrorist supporters who believe in boycotting Israeli products and travel, divesting from Israeli businesses, and economically sanctioning Israel. This movement is reminiscent of past actions that targeted Jewish people for discrimination and attacking them economically. Ilhan Omar has been an outspoken supporter of BDS and draws a false equivalence between Israel and apartheid South Africa.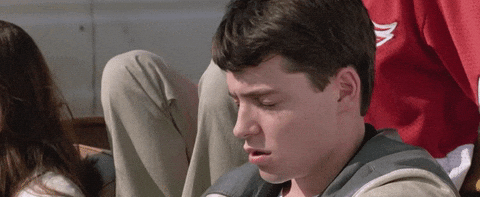 5. She Accused American Jews of Having Split Loyalties
In a statement made in 2019, Ilham Omar said "I want to talk about the political influence in this country that says it is OK for people to push for allegiance to a foreign country." This was yet another appeal to an anti-Semitic trope, this time the trope of Jewish dual loyalty. Chairman of the House Foreign Affairs Committee Eliot Engel shot back saying it was "deeply offensive to call into question the loyalty of fellow American citizens."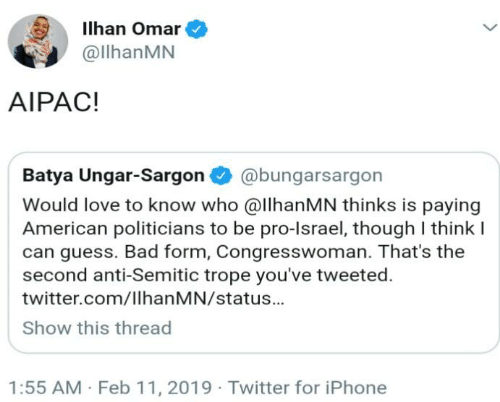 In her time in Congress, Ilham Omar has made many more comments than these that single out Israel and the Jewish people. Her false moral equivalencies, appeals to racist stereotypes, and outright racist comments have not yet led for calls from Democrats for her resignation. It seems she operates under a different set of rules that allow her to get away with such behavior as a member of the Social Squad.